Get 5% Off at the checkout when you spend £40 on our website with Code '5FORTY'
Vogue Dressmaking Patterns HALF PRICE from 6th-15th October (In-store only)
Brand New Ricorumi Nilli Nilli DK now in stock! All colours now online
Knitting | Fabrics | Haberdashery |
Arts & Crafts
WELCOME TO THE CHEAP SHOP TIPTREE
Since 1968 our family-run shop in Tiptree has been supplying and inspiring crafters across Essex and beyond. Our shop looks little from the front, but behind its doors is 4500 square feet of craft-lovers paradise!
Our aim is to stock all materials and tools needed for any task, and we strive to offer the best combination of quality and value for money. We hope our Aladdin's Cave surprises and thrills you as you walk through its door and experience its colour and busy shelves.
If you don't live near us, there's no need to miss out! We keep a large selection of our fabric and yarns on our online shop and don't forget to follow us on Facebook and Instagram to see daily updates and new arrivals. Happy Crafting!
SPOTLIGHT ON
KNITTING WOOLS
Our Knitting Room has a vast array of current knitting wools and yarns stocked in a myriad of colours.
From value acrylics to top quality pure wools and many more in between, we cater for all of your knitting needs with prices to suit every pocket.
At the Cheap Shop we are stockists of Sirdar, Sublime, Hayfield, Stylecraft, King Cole, Adriafil and Rico. We also stock a good selection of knitting accessories including metal and bamboo knitting needles from Pony , and also crochet hooks from Pony and Knitpro.
We also have an extensive collection of patterns to purchase, which range from single pattern leaflets to designer knitting books. Whatever your level, our experienced and friendly knitting room staff are always happy to offer their help and advice.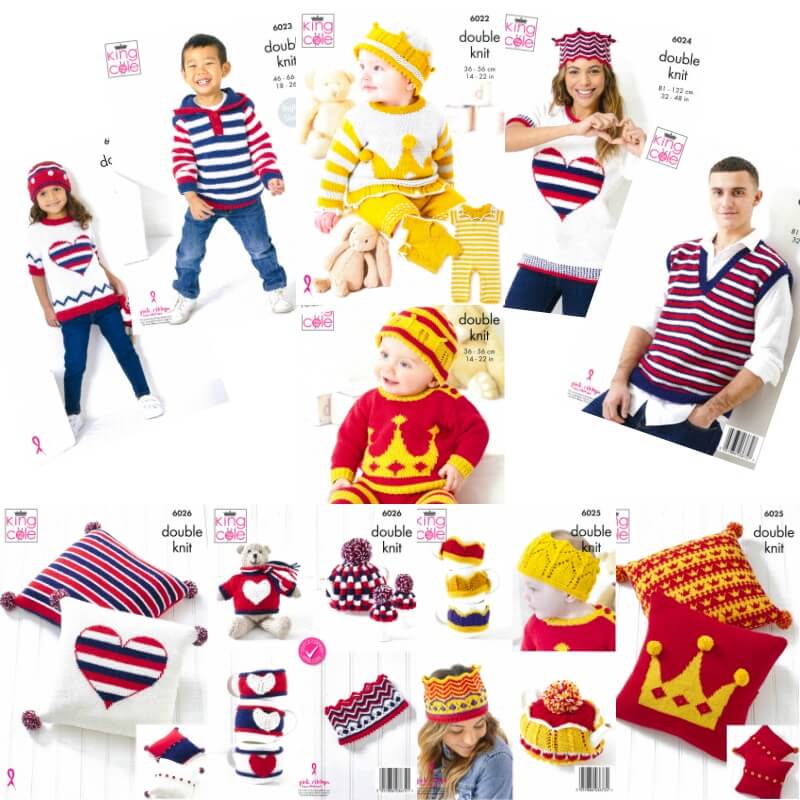 Are you looking for some themed knits for the King's Coronation day? King Cole have released some patterns …